About Us
Established as a Private Limited Company in 1992, M/s ICE AGE industries (Pvt) Ltd. Has been producing for both domestic and commercial use. With its head office in OKARA, Pakistan, it is an ISO 9001 approve adhere to IEC (International Electro technical Commission) Standards.
Starting with humble origins 2 decades ago, the company began with 6 models of deep freezers and is now positioned as one of the leading electronic manufacturers in Pakistan with the largest available range of deep freezers amongst numerous other electric appliances. Currently the company produces15 different models of its bestselling chest type deep freezer range, providing customers with a wide variety to choose the perfect one that suits their needs.
In 2006, ICE AGE ventured into the refrigeration market and currently our wide range includes over 31 different models of refrigerators in glass door and VCM sheet.
With 3 production lines for its products, ICE AGE has further diversified its product line and has streamlined the production of its air conditioners and microwave ovens which are now available in market.
ICEE Sales Centre
Online sales, marketing and delivery of O-National and ICE AGE products are officially managed by ICEE Sales Centre, OKARA, Pakistan.
CLIENTS
The reliable reputation of ICE AGE industries (Pvt) Ltd. Acquired over a span of 26 years has helped it gain both local and international acclaim and become a highly trusted name in the market. Currently, ICE AGE exports refrigerators and chest freezers to several countries including Dubai (under the brand name "Super General"), Afghanistan, Kuwait and the Middle East to name a few. Besides exporting their products, ICE AGE is also supplying a large quantity of chillers, chest freezers and hard top Freezers to the following local corporate clients.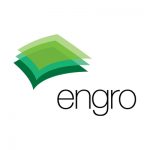 PRODUCTS
With more than two decades of experience in the refrigeration field, ICE AGE Industries is able to provide clients with customized solutions, thereby not only meeting but also exceeding customers' expectations and have proved to be satisfactory in all aspects, thus receiving a great response in both domestic as well as the international market.
Currently ICE AGE has a range of 15 different models of chest freezers with single, double and triple doors and now ICE AGE has introduced 31 different models of refrigerators in glass door and VCM sheets that provide clients with the largest available choice in Pakistan.
ICE AGE refrigerators are available in handle, non-handle and glass door models. We offer customers a wide range of colors and patterns with the largest number of size options for both home and commercial usage. Besides its customer brands ICEE & O National for electric appliances. ICE AGE is also actively involved in providing OEM services to corporate and international clients.